About us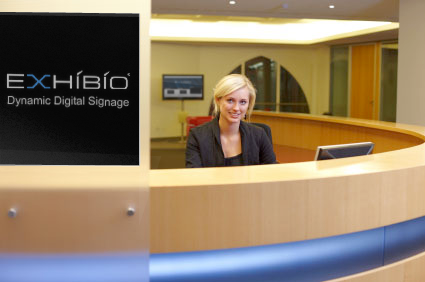 In 2001 Exhibio brought its Digital Signage System to market. It was designed to be the first comprehensive system that gave users the ability to easily design and schedule signs to play on LCD or plasma screens. Each of Exhibio's hardware products is integrated with Exhibio's Digital Signage Management System (DSMS). The DSMS has an intuitive web-based interface, making it simple to manage your signs from anywhere in the world.
Since our initial product, we've refined the core technology and produced three lines of advanced digital signage systems that are being used by hundreds of corporations, retail establishments, universities and government institutions for a wide variety of public and private applications.
We believe in keeping a strong and open relationship with our clients and have made many feature changes based on their suggestions and requests. Our staff continues to develop new features and upgrades, while ensuring our customers are part of that process. Client input has helped make Exhibio's digital signage systems the easiest, most robust products on the market.