Multi-scene & Remote Digital Signage System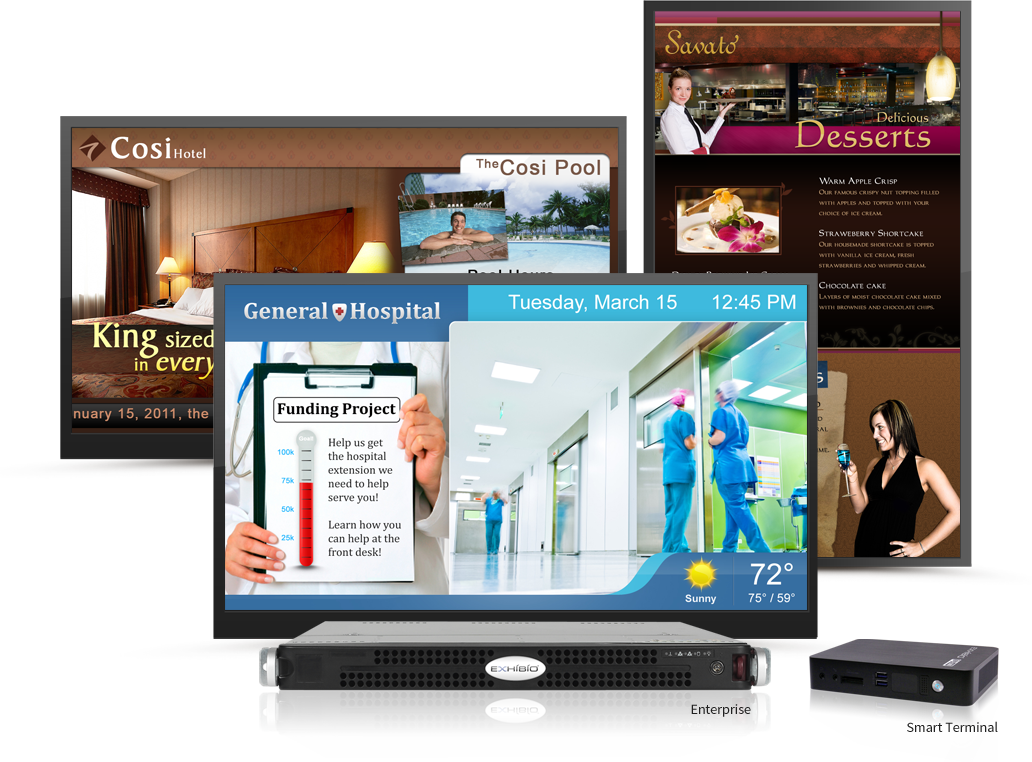 Manage multiple scenes at multiple locations
Manage and schedule your digital signage scenes from an easy to use web based interface!

---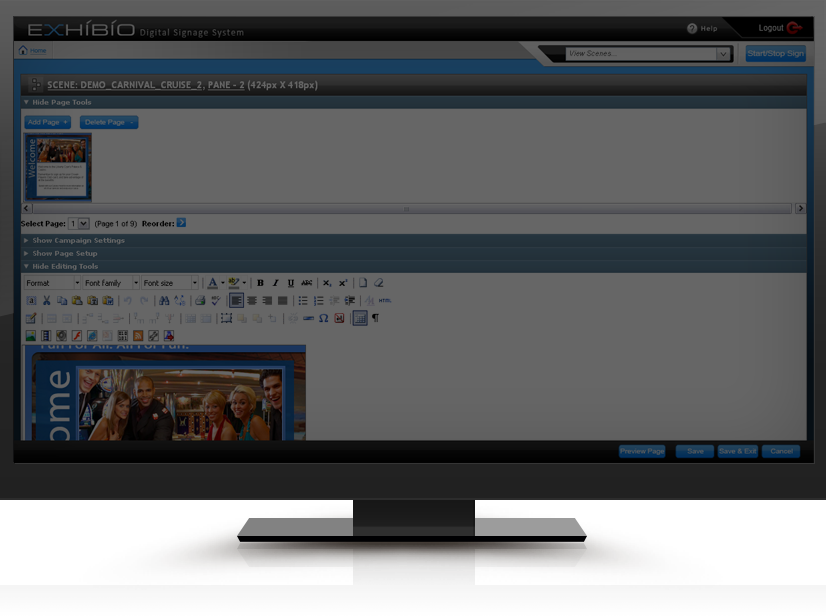 Enterprise Benefits
Web-accessible Digital Signage Management System
Centralized management of Smart Terminals (ST-200s)
Support for up to 250 STs per server
Unlimited users
Use of tags (i.e. location, region, time zone, etc.) for content targeting
Advanced scheduling capabilities including customized schedules per ST-200 player
Emergency Alert notifications
Advertising and campaign reporting
Support for 50 display resolutions in landscape and portrait modes
Unlimited number of custom zone layouts
Displays HTML, RSS feeds, Flash, images, audio, video, live web pages, live TV and more!