Dynamic Digital Signage System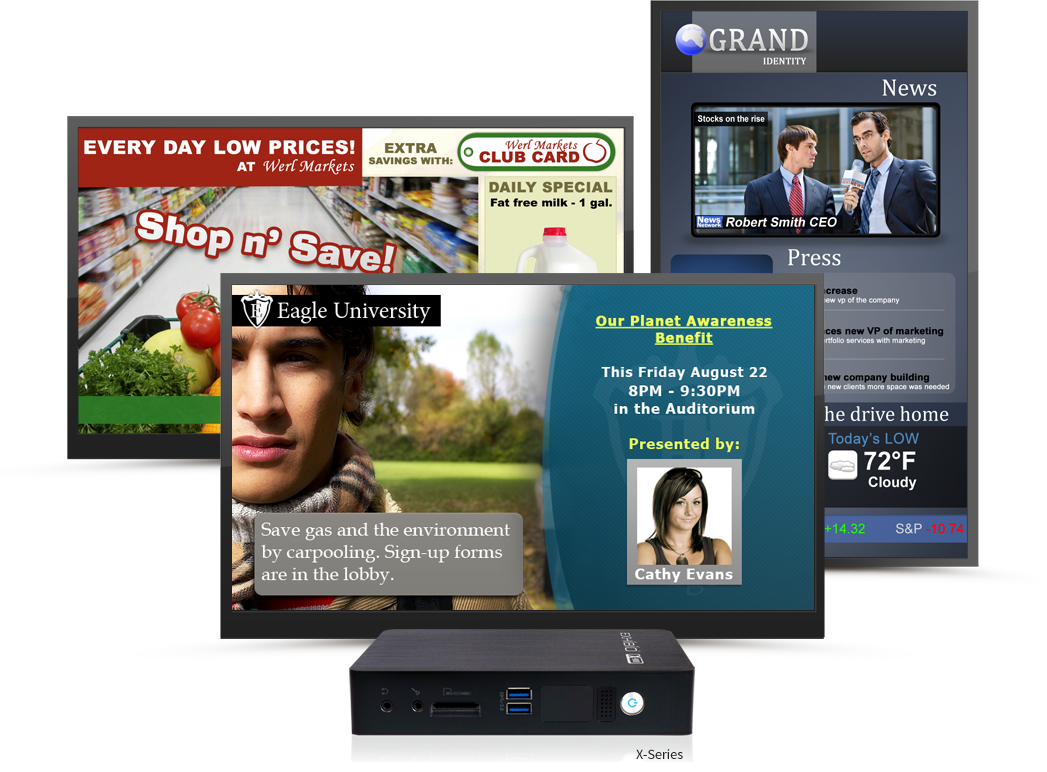 Manage multiple sections in each scene
Manage and schedule your digital signage scenes from an easy to use web based interface!

---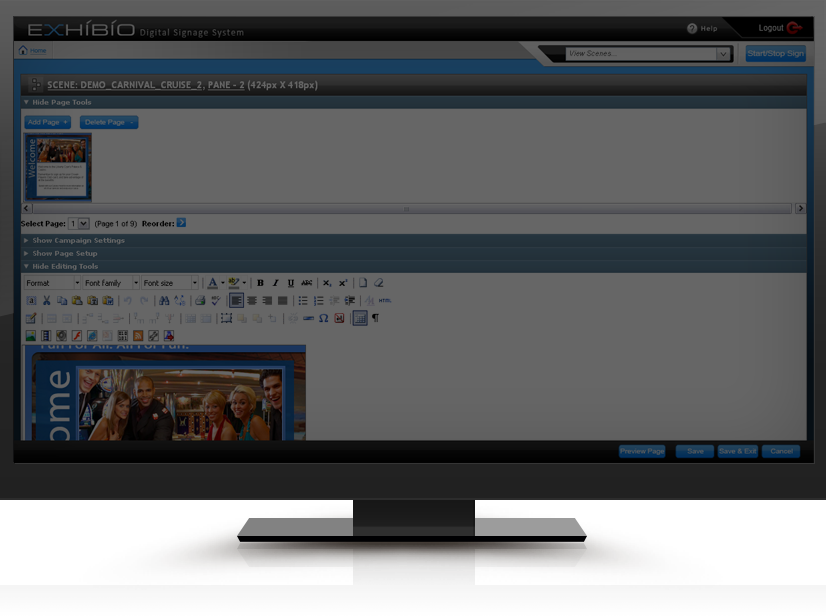 X-900 Capabilities
Give users access to all or parts of the system.
Use ready-made themes, or create your own.
Create "scenes" by dividing your screen into independent sections called "panes." Load each pane with any number of "pages" to play in succession.
Schedule scenes for daily, weekly, or monthly playback. Create playlists for continuous display.